It's up to each of us to make sport a safe space for every child, everywhere.
Make the International Safeguards for Children in Sport part of your game plan. Wherever you are on your safeguarding journey, we are here to help.
Safeguarding Essentials Course
This 90 minute course is designed for everyone in sport and explains what safeguarding is, why it is important, and how you can reduce risks and respond to concerns.
 You can enrol on the course for free here.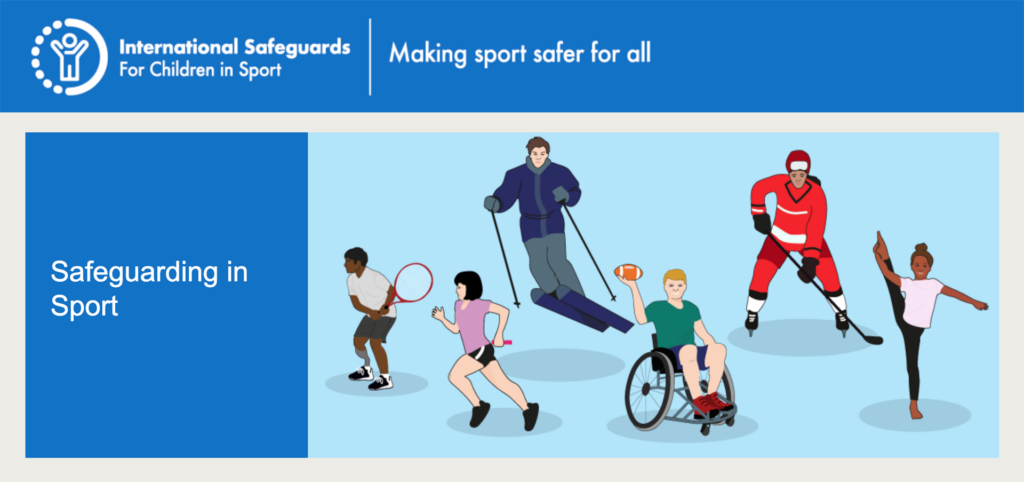 This course was developed with support from the Australian Government (Team Up), the Commonwealth Games Federation, the International Ice Hockey Federation, the International Platform on Sport and Development (sportanddev), the International Skating Union, the International Ski and Snowboard Federation, the International Tennis Federation, and World Netball. The course was originally developed with the generous support of FIFA and has been revised to suit a more general sport audience.
What Are the International Safeguards for Children in Sport? Have a safeguarding policy
A safeguarding policy establishes your organisation's commitment to protecting children from harm. It clearly lays out proper protocols and definitions for everyone involved – staff, coaches, athletes, volunteers, and partners. KNOW WHAT TO DO IF YOU ARE WORRIED ABOUT A CHILD
Having step-by-step guidance in place in the event of a safeguarding concern means your organisation will know how to respond quickly, properly, and transparently. These procedures range from designating a safeguarding focal point to outlining how concerns are documented and monitored. PROVIDE ADVICE AND SUPPORT TO STAFF AND CHILDREN
Those involved with your organisation deserve to know what their safeguarding role is, and where they can turn to for information and guidance – not only within your organisation, but externally as well. And remember, children with additional vulnerabilities will need additional support. UNDERSTAND AND ADDRESS RISK
If you don't understand and identify potential risks, you won't know how to prevent or minimise them. Ongoing risk assessments for activities, transport, accommodation and spaces, and trainings for staff will help you reduce the possibility of harm, or decide whether to abandon an activity altogether. AGREE WHAT IS ACCEPTABLE AND UNACCEPTABLE BEHAVIOUR
Children's sport should be carried out in a safe and encouraging environment. Creating and sharing codes of conduct for adults and children sets a safeguarding standard, encourages mutual respect, and promotes best practice among all involved. SAFELY RECRUIT AND TRAIN YOUR STAFF
Everyone within your organisation has a role to play in safeguarding children. By developing a safe recruitment and staff development strategy, you will be able to recruit the right staff members, who will be able to learn and maintain necessary safeguarding skills. SHARE SAFEGUARDING WITH YOUR PARTNERS
Having your partners on board with your safeguarding policy adds an extra layer of protection for children. Setting clear and transparent safeguarding expectations helps create strong and supportive partnerships. You can also encourage and support your partners to strengthen their own approach to safeguarding. MONITOR, EVALUATE AND LEARN
Safeguarding isn't a one-off process. As you continue on your safeguarding journey, build in time for reassessment in order to understand what's been effective and what needs improvement.
The eight safeguards in different languages:
PREPARING FOR SAFEGUARDING
Get ready for Your Safeguarding Journey.
We know getting started can feel daunting.
This short video helps you identify what you'll need as you begin your safeguarding journey.
Take the Self-Audit.
The self-audit assesses how your organisation is doing with regards to each of the eight Safeguards.
This will help you to understand where your organisation is already doing well and where you can strengthen your safeguarding.
Build Your Support Network.
You don't have to go it alone. Take time at the start of the implementation of your Safeguards to identify people and organisations who can help you. This short clip will give you some ideas.
Safeguarding Leads play an important role in making sport safe. The International Training and Development Framework for Safeguarding Leads in Sport, has been designed to provide a clear pathway to support those involved in safeguarding in sport.
The Framework is designed for:
Learners: to be able to identify gaps in their skills and knowledge and understand what competencies are required for their role as a Safeguarding Lead.
Trainers: to be able to consider content when developing workshops and training programmes.
Sporting Organisations: to be able to develop training plans and identify organisational strengths and gaps in knowledge.
"We undertook the self-assessment in the safeguards and although we thought we had a good foundation in this area, we realised we had a long way to go on our safeguarding journey – but we have been determined to keep working in this area despite our limited resources. It's just too important and we have a duty of care for the children and vulnerable adults who deserve a safe place to enjoy netball."
Clare Briegal, Chief Executive Officer, World Netball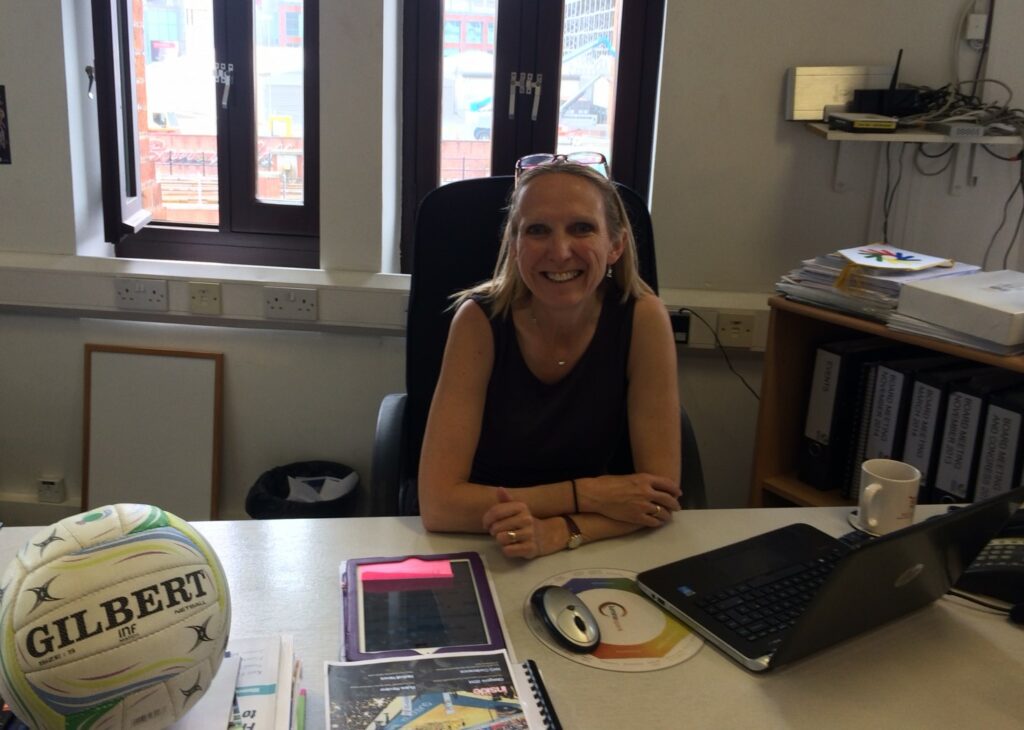 Demonstrate your commitment to protecting the children you serve by joining the global movement dedicated to safe sport.